This week we decided to feature books from one of our favorite authors/illustrators - Karen Katz! We have more of her books than any other in our collection. Perhaps the thing I love the most about her books is the consistency in her artwork/characters - my children can easily pick one of her books out of a pile due to that.
This was our first introduction to Karen Katz. A "lift the flap" that helps identify body parts.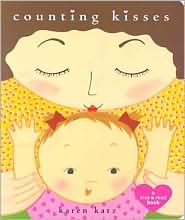 One of our favorite bedtime books - baby gets a countdown of kisses before falling asleep - we always have to act this one out!
I love how this book simply expresses the ways children may feel/want to express anger and then how it gives alternatives to expressing the emotion without harming anyone or anything.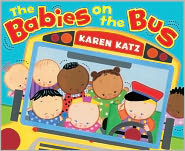 A new (to us) Karen Katz book. A twist on the classic "Wheels On The Bus" focusing on the babies. We can't wait to read this one!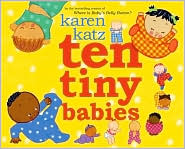 Our favorite Karen Katz book of all. Follow the "10 Tiny Babies" as they get ready for bed with a catchy rhythmic text (accompanied by great illustrations).
Are you a fan of Karen Katz too? Do you have any other favorites?